Thank you for your inquiry. We will reply asap
What our customers say about us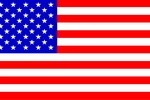 Excellent service and very fast. The driver met us just outside of baggage claim with a sign and took us straight to our car. He took promptly to our hotel downtown and gave us suggestions and answered all our our questions along the way. Highly recommend.

Cypress T.
US, February, 2020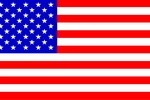 We booked two trips with them and both were perfect. Lots of communication so we knew how to contact the driver and whom we should expect. Vans were luxurious, spotless and comfortable. The drivers were professional and courteous. Would definitely recommend and use them again.

Karen B.
US, January, 2020

I booked service for my boss during his travels to China and was so happy to hear upon his return that he was extremely impressed with the service he received from Beijing Car Service. Outstanding and he had several stops during his travels and a representative was always on time and pleasant. Great work Beijing Car Service!

Paolo M.
MX, January, 2020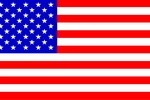 This car service is absolutely perfect! I traveled on business in China for two weeks and used them for all hotel to airport/train transfers and full day hires to bring me to various meetings. Everything was on time, professional and made my visit stress free. The vehicles are clean. The drivers are pleasant and helpful. I enjoyed being able to tailor the services to my needs - I used economy cars for hotel transfers with a non English speaking driver as the distance was short and they already knew the destination and more high end cars for full day hires with drivers with conversational English. The drivers communicated with the factories I was going to visit so they knew exactly where to go and were able to accompany me making me feel safe. As the full day hires are 8 hours with lots of time in the car, the luxury vehicles were worth the extra expense. The service always reconfirms your booking the day before with your driver's name, mobile number and license number for reference via email. The prices I found to be reasonable as well. Completely awesome experience!

Catherine G.
US, December, 2019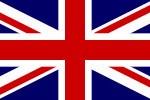 We enjoyed an excellent service! We tried, unsuccessfully, to book a car to take us to the Airport through our Hotels Concierge, however, they were unwilling to assist us. We looked on the internet for a service provider and found Beijing Car Service. We advised our requirements, received a quotation, agreed, booked and advised the pick up time and location. Beijing Car Service was there, right on time, in a modern van, which could take four executives and their luggage. Thank you, you were excellent.

David S.
UK, November, 2019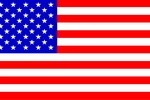 Extremely friendly driver and with the added meet and great service it was truly a remarkable and easy process to move through the airport, to the private lounge and then the driver met me there were my luggage was brought. I would highly recommend Asia Car Service and the added services.

Ralph L.
US, October, 2019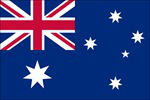 Great professional service. Clean cars and nice people. They do what they promise. There were no miscommunications or excuses. I definitely recommend and will use Beijing Car Service in the future.

Frank K.
AU, September, 2019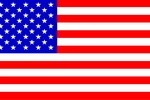 Superb service. On-time, helpful and knowledge drivers. Vehicles were as requested and advertised. Airport pickup or Van for the day choose Beijing Car Service.

Nelson S.
US, August, 2019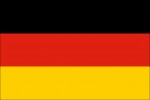 Our company uses this service each time we have clients visiting our facilities in China.

Werner Z.
DE, July, 2019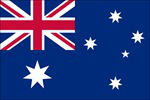 I have used the service twice now. Good quality service all round. For the 5 of us its actually cheaper for the airport run because we need two taxis.

Nikolais L., AU
June., 2019

I have worked with China Car Service for over 10 years and they have always been very efficient, accurate, courteous and professional to work with. Their confirmations are quick, coverage is huge, professional drivers, new and clean vehicles, invoicing is prompt, what more can I ask for? Being a London based Chauffeur firm, our travelling clients are high-end VIP's from various industries/sectors so it's important I can use an affiliate I have 100% faith in to execute the service to the highest degree. Would highly recommend China Car Service to anyone travelling out to the Asian countries! Well done team!!!

Gurvinder M.
Crawfords of London, UK
May, 2019

Using China Car Service was the easiest part of our trip. After 20 hours of traveling it was such a relief to see our driver waiting with our name on a sign. Both airport transfers we made with China Car Service were awesome. The communication that they provide was reassuring that we were going to be well taken care of. They were definitely the best method of transportation that we found on our trip. Knowing that we had reliable transportation was such a relief. We will definitely use them on our next trip.

Keith H.
Director of Technology at Op5, USA
May, 2019

Easy pick up and driver was waiting…
Easy pick up and driver was waiting right outside the doors. Spoke English well and good communication during the trip on what to do to make transit though border nice and easy. Thank and will use again.

Karl B.
Managing Director at Incident Prevention Group, NZL
May, 2019

Wonderful company!
The drivers are prompt, friendly, and professional; the vehicles used are beautiful and well maintained. The company is quite good at communicating (they kept me updated via text on my mobile). I will absolutely use China Car Service the next time I am in Beijing and Shanghai. Thanks again!

Edgar D., USA
Apr., 2019

Many thanks for your service. We very much appreciated and enjoyed your service. Many thanks for booking the payment. We will come back again at the end of the month and may well need your services again. All my very best wishes,

Sarah E.
Senior Gallery Manager at Zilberman Gallery, DEU
Apr., 2019

Thank you for a first class service. The car was on time and Zhang was very pleasant, courteous and a safe driver. The concierge service at the airport was excellent and we had a swift and smooth journey to the private lounge and then escorted to the departure gate where we were very happy to find we had been upgraded to Business Class on our flight back to London. We will have no hesitation in recommending your company to anyone we know travelling in the area you cover.
Regards,

Tudor and Jacqueline W., UK
Mar., 2019

Enjoyed the service had a great guide and a pleasant driver, unfortunately, I forgot our guides name Pick up on time with a sign everything went well enjoyable experience Was not charged until after service was over and it was what they quoted me very professional contacted through text and phone calls and emails would recommend.

Charles F, USA
Feb., 2019

Awesome experience!
Awesome experience! Highly recommend as the driver and office registration made this an easy experience when I arrived in Beijing!

Amber W.
Founder at Thinking People Consulting, USA
Feb., 2019

Great service and exactly as communicated. Perfect for our large family and all our luggage. I would use the service again.

Michelle K.
Target.com, HK
Jan., 2019

It was the absolute best car for hire experience we've had to date. They were absolute top-notch professionals, and also very easy to work with - regardless of how many changes to the agenda/itinerary there were. Look forward to working with again!

Christel W.
Richmond Global LLC., USA
Jan., 2019

The service was excellent. The car was in good order, comfortable and clean, and bottled water was provided. We knew in advance that the driver didn't speak English and we don't speak Mandarin, however that didn't matter at all. He was on time, professional, polite and drove safely. We had a full day's booking of eight hours and the whole trip went very smoothly. The online booking service was excellent too. Very efficient, clear, helpful and professional to deal with. We received confirmation of all details the day before. We would definitely recommend this car service, and would book again when next we need ground transport in China. Thank you.

Sarah M.
Mane Way Importing, AUS
Nov., 2018

Communication was excellent throughout the booking. Driver was waiting to meet us and was courteous and professional. Highly recommended!

Valerie W., U.K.
Nov., 2018

Driver was prompt and professional. This was a last minute booking and the reservation team was very helpful with providing the service. They were very thorough in supplying all the details and information needed for the trip. Highly recommend this company for corporate or leisure travel!

Lisa R.
Luxe Travel Management, USA
Oct., 2018

Excellent communications throughout the booking. Everything promised was delivered. Named driver waiting for me at Beijing with my name clearly printed. Drove me to Tianjin about 2 hours, dropped off at hotel. Everything as agreed. Thank you.

Cary W.
Virgin Media, U.K.
Oct., 2018

Everything was great. The drive, the vehicle and the driver were all exceptional. I would recommend this company to my friends.

Tisha J., USA
Oct., 2018

I would absolutely recommend this car service. The drivers were always prompt. Even with adverse weather on our arrival, they were patient and always courteous and friendly. Definitely recommended to our friends and work colleagues.

Adam K., AUS
Oct., 2018

I have found your service to be very professional and I will definitely be booking with you again on my next trips to China.
Best regards,

Anthony B.
Technical Sales Manager Asia, ATL Composites Pty Ltd., USA
Sep, 2018

You have been excellent to work with and went above and beyond to help a traveler in distress and stranded! Thank you for the first class service! I will spread the word for your service.
Best Regards,

Tom K.
Automationa Alley, USA
Sep., 2018

I've been using these guys for years now, and the service has only gotten better. WeChat interface makes communication and payment easy, cleanliness is on point, and all in all it's ten times easier than wrangling with cabbies and hauling luggage across the border by yourself. Worth the price. Five stars. Highly recommend.

William, USA
Aug., 2018

Cars were comfortable and drivers very professional. Service kept in communication with driver while we were delayed in customs which was much appreciated.

John D.
HHT Services, USA
Aug., 2018

The Car Service was very professional and did an excellent job of communicating with me. I will use them again.

Wayne H.
Sofec, USA
Aug., 2018

Great service! The drivers were friendly, the cars were clean and most importantly, the drivers followed speed limits and did not drive fast or weave in and out of traffic. If you have been to China before, you know exactly what I am talking about but the drivers for China Car Service were very professional! We would definitely recommend this service to anyone heading to China.

Amy L., USA
July, 2018

I want you to know that I was very pleased with the service you provided on both transfers. Very good drivers, clean car and all around quality service. I look forward to using your services in the future

Jerry K., USA
July, 2018

I have used China Car Service many times and they are excellent at providing a much needed service. They are accommodating and professional, as well as timely. I will continue to use them on my travels to Beijing.

Gwen G., USA
July, 2018

More than Five Stars – EXCELLENT! I'm not familiar with the language or the area that I was traveling to on business. China car service helped me from my arrival gate, through customs and all the way to my hotel which was 2 hours away. The return back to the airport, through customs and back to the gate was escourted with the assistance of China car service. Both, the arrival and departure went smoothly because of China car service. I was also very impressed with their communication. They were immediately responsive to any of my questions, and they sent me updates of my schedule which was very helpful. I would highly recommend this service to anyone traveling in China. I wish I could give them more than five stars. They are excellent… I highly, highly recommend them!!

Attila V.
USA, June, 2018

I selected the car service with VIP. The team coordinated person to be at my plane to escort me from the plane through customs to baggage and to my driver. With my plane 20 hours late, I was worried about how this would work out and I was happy to see it worked out without a hitch. When I got off the plane, I saw the sign with my name and I buzzed through without any hangups. The driver was also great moving me through town to my hotel. It was a great start to a great visit and will absolutely be coordinating with them again when I go back.

Robert J.
USA, June, 2018

Had a great experience with China Car Service on our group trip to Beijing. Customer service is super responsive and willing to accommodate requests promptly. Drivers were always on time and ready to assist. I would recommend China Car Service to anyone looking to travel in China.
Thanks,

Maya O.
Executive Assistant to VP, Amazon, USA
Apr., 2018

Excellent service, very quick at providing quotes. Once booked they kept me up to date with who the driver would be, contact details etc.. Would definitely recommend.

Helen L., SGP
Apr., 2018

Our group had a great outing and the driver was very helpful st each of our stops. I would recommend this service to others.

David C.
Director, Honeywell, USA
Apr., 2018

We used this service five separate times on our trip to China and Japan. Each time the service was perfect! The one time we could not find our driver (our fault, we had missed seeing him) one quick phone call resolved the issue. I cannot recommend this company highly enough and I will certainly use them again next time I travel to Asia.

Valerie V., CAN
Mar., 2018

Excellent service provided by your Company. I look forward to work more with you in the future. Will definitely recommend your services.
Warm regards,

Olga G.
RUS, Dec., 2017

Outstanding service, couldn't have been happier with the correspondence at such short notice as well as the pleasant trip to TEDA. Shall be highly recommending your services to colleagues.
Regards,
Andreas A.
E&I Superintendent, Sinostruct
AUS, Dec.,2017

Thank you. Mr. Zhao was waiting for me at the airport and safely delivered me to the hotel. Very satisfied.
Best regards,
David L.
ConnorsBros., CAN
Dec., 2017

Just wanted to thank you for the prompt and professional service. Our driver was on time, professionally dressed, clean and spacious van…..everything that was advertised. Thank you for a smooth, professional and easy experience.
Ann S.
Manager, Travel Group, USA
Sep., 2017

It's very good car service experience. The driver very professional and very patient. I would recommend to my friends.
Richard S.
Teacher, Queensland University of Technology, AUS
Sep., 2017

Our driver today was fantastic! We had a great time and everything was perfect.
Kind regards,
Ray H.
Marketing Manager, Analogix, USA
May, 2017

Thank you Beijing Car Service for an excellent service on both trips. Very professional and comfortable journey.
Best Regards,
Jonathan
Sales Manager, Electronics Industry, USA
February., 2017

Excellent service! Will be booking you for my next trip when I know the dates.
Thank you so much.
Marlene S.
Manager, Zuora, Inc. USA
January, 2017

Thank you for the receipt and for the service you are providing.
It is truly a pleasure doing business with you and your organization.
Best regards,
Lidy D.
Executive Assistant to the President, Open English, USA
Nov., 2016

My boss seems very happy with your service and I'm sure we will use your service again next time we plan a trip to China.
Warmest Regards,
Michelle N.
Executive Assistant, Mycroft Holdings, CAN
Oct., 2016

Thanks for the receipt, my experience was excellent.
I have also sent a new inquiry about a car from Tianjin to Beijing Capital Airport tomorrow morning at 11am. Thanks all.
David.
General Manager, Clarity Group, USA
Mar., 2016

Thank you so much
Mr Ong was very with your limousine service.We will definitely recommend your team to our business partners.
Have a lovely day ahead,
With best regards,
Yeni L.
Personal assistant to CEO, Icuion, RUS
June., 2016

I wanted to say thank you for the services your company did provide me. The driver who picked my family and I up at the airport was wonderful. I will highly recommend your company to friends traveling to Beijing.

Best,
Tom M.
Account Executive, Gateware, CAN
Sep., 2015

My client said that his time in Beijing with the driver was the BEST excursion of his whole trip. He was very complimentary about the service he received.
Thanks,
Carol A.
Account Executive, Gambol, USA
Jun., 2015

Just wanted to thank you for the prompt and professional service. Our driver was on time, professionally dressed, clean and spacious van…..everything that was advertised. Thank you for a smooth, professional and easy experience.
Best Regards,
Greg H.
Manager, PMI, USA
Apr., 2015

Thanks for the great service. I plan to book again for my next trip. It was worth it especially for the short time there. I would recommend you to anyone going there.
Best Regards,
Bill K.
Sales Manager, Kode, USA
Mar., 2015

A colleague recommended your service to me and I am very pleased he did. The convenience of the service made my trip much less stressful than it could have been. Thanks again.
Best,
Roger M.
Account Executive, Fluor, MEX
Feb., 2015

Thank you for the service, it was perfect. Always refreshing to have smoth transportation whilst abroad.
Best,
Philippe G.
Manager, PTI, ESP
Oct., 2015

What a wonderful service and driver. Was prompt and had no issues. Will be using your service again.
Thank you!
Bonnie M.
Consultant, Meijer, UK
Nov., 2015

Thank you so much for the great service you and your company have provided to us. I have recommended you to my colleagues.
Thanks again.
Kind regards,
Lucy R.
Manager, BonTon, USA
Jan., 2015

Just want to say the service was brilliant!! The driver was excellent. Thank you.
Kindest regards,
John K.
Director of Sales, Enting Water, UK
Aug., 2015

Just to let you know I thought your driver was excellent yesterday. He was at the gates on time and I arrived at the airport in 25 minutes!
I couldn't ask for better service. Thank you and I will be using your service again in the future!!
Helen J.
Independent Contractor, USA
Mar., 2015

Thank you! I was very happy with all aspects of the service and will definitely use it again when next in China.
Best regards
David B.
Engineer, IBM, DEU
Dec., 2015