Thank you for your inquiry. We will reply asap
Restaurants
Anna Zheng | Jan 25, 2018
Top 10 Luxury Restaurants In Beijing
Whether visiting for a trade show or in transit for a flight, many business travelers find themselves in Beijing with some time to explore the city and the cuisine it has to offer. The nation's capital boasts a wide range of Chinese and International fare, from renowned Beijing Roast Duck restaurants to Michelin starred fine dining. Below is a mouth-watering guide to the top 10 luxury restaurants in Beijing.
1. Dadong
Style: Enjoy Beijing's most famous dish like never before
One simply cannot come to the capital without sampling its world-famous Beijing Roast Duck. There are, of course, hundreds of culinary choices to try Beijing's signature dish, but Dadong is perhaps the city's most renowned establishment. The restaurant separates itself from the pack with its innovative methods, which sees the duck cooked in a spherical wood-fired oven rather than the more traditional method of a square oven. It is highly recommended to book a table in advance to avoid disappointment.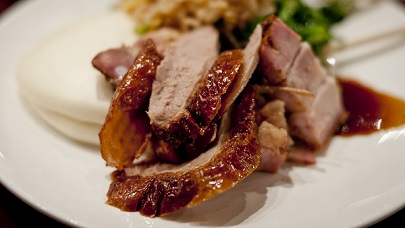 Beijing Duck

Recommended Dishes: Naturally, the Beijing Roast Duck is considered to be a must-try, but there is an embarrassment of culinary riches to choose from at Dadong. Diners can get lost exploring their 160-page menu of duck dishes with plenty of vegetarian and soup options too.
2. Brasserie 1893
Style: A vibrant take on French cuisine at the Waldorf Astoria
Brasserie 1893, located on the first floor of the Waldorf Astoria, offers a modern twist on classic French cuisine. The open kitchen design is overseen by head chef Addison Liew, where Asian flavors are combined with quintessential Parisian dishes and presented in a Japanese fashion. Visitors can come for breakfast, lunch, and dinner to experience what is comfortably the top French restaurant in the city.
Recommended Dishes: For starters, the Lobster Bisque and Truffled Mashed Potato are extremely popular mainstays of Brasserie 1893. From the main courses, the steak menu comes highly recommended and those who have left room for dessert should try the Chocolate Soufflé or Red Velvet Cake.

Red Velvet Cake
3. Country Kitchen
Style: A confident showcase of Northern China's finest cuisine

When diners enter Country Kitchen they are transported from the lobby of the Rosewood Beijing Hotel to an authentic recreation of a village restaurant. From the ducks in the wood-roasting ovens and the chefs pulling noodles by hand, to the wood décor and terracotta artwork, the restaurant feels like it could be by the river in a small town in Hubei or a farmhouse in the countryside of Tianjin. Diners are able to watch the open kitchen as the chefs demonstrate their skills in preparing a showcase of the finest specialties that Northern China has to offer.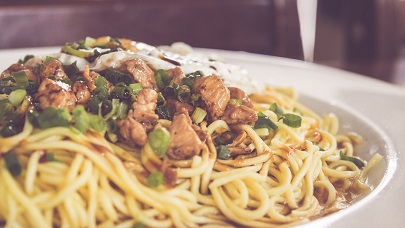 Recommended Dishes: Diners should not miss the chance to sample the hand-made noodles, which come in a variety of 7 different noodle types and can be paired with 9 different sauces. Those with a large appetite are recommended to indulge in the Mongolian Lamb Leg or Qing Dynasty Roasted Pork Belly.
4. Atmosphere Bar
Style: Enjoy a meal and cocktails at the highest venue in all of Beijing
Located on the 80th floor of the China World Summit Wing, Atmosphere Bar offers guests a stunning view of the capital. The bar, which is part of the hotel operated by Shangri-La, is the highest in all of Beijing and is one of the trendiest locations to be spotted at in the city. So take in the atmosphere and enjoy the view over dinner or even just an appetizer along with a few drinks.
Recommended Dishes: During the day, the afternoon tea set is very popular while those arriving in the evening can still choose from a full menu including sandwiches, salads, and burgers. The bar is well stocked, with around 300 cocktails, 100 whiskeys, and a wine list of more than 500 bottles.
5. King's Joy
Style: Vegetarian cuisine meets fine dining elegance
King's Joy is a vegetarian restaurant that both herbivores and omnivores can appreciate and enjoy in equal measure. Many of the items on the menu imitate meat dishes by using a creative blend of vegetarian ingredients to recreate the same, if not better, flavor. The modern menu is complemented by the restaurant's contemporary décor and soft lighting, which together makes for a truly unique evening of dining.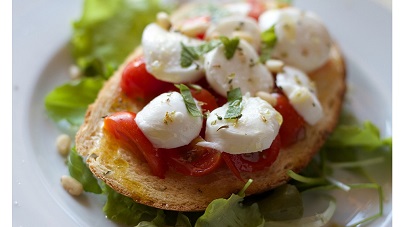 Recommended Dishes: The whole menu of creations is there to be explored, but if pushed for highlights, the Braised Mushrooms, Mushroom And Tofu Kebabs, and Dragon Fruit And Apple Sushi Roll all deserve your attention.
While heading to one of these nicest restaurants in Beijing, don't forget to plan your route in the busiest metropolis of China.

We can arrange a private car for you to get to any destination around Beijing and the neighboring cities. Our English speaking drivers and support desks are available 24/7 to ensure a comfortable and stress-free journey.
Contact our team now at
Bookings@BeijingCarService.com
with questions or to get a quote. Use this promo: 10CARBLOG for a $10 discount on your 1st service.
6. The CUT
Style: A Steakhouse that is a cut above the rest
While there are a great number of Beijing Roast Duck restaurants and places serving the finest European cuisine, sometimes there is simply nothing better than going to a steakhouse for an evening meal. Located on the second floor of the Fairmont Beijing, The CUT is arguably the destination of choice for the city's steak lovers. Diners can choose from the finest cuts of grain and grass fed beef from North America and Australia, as well as the freshest seafood.
Recommended Dishes: With such high quality imported ingredients, the entire menu at The CUT is worth consideration. Those looking for guidance, however, could do a lot worse than ordering the Hand Cut Beef Tartar as an appetizer, followed by Australian Braised Lamb Shank, Tasmanian Salmon, and Black Truffle Mash.
7. Celestial Court
Style: A taste of Southern China with Cantonese Cuisine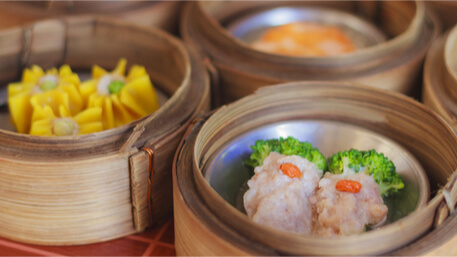 Cantonese Dim Sum

Although the Beijing Roast Duck is the signature dish for the capital, there is a host of other Chinese cuisines that travelers are recommended to sample while on a business trip. The Cantonese cuisine of Hong Kong is amongst the most celebrated food traditions in China, and those signature dishes have been faithfully recreated at the Celestial Court in The St. Regis Beijing.
Recommended Dishes: Cantonese Dim Sum, often referred to as Yum Cha by Hong Kong locals, consists of a wide selection of small bite size meals. Some of the most popular dishes at Celestial Court include the Shaomai, a steamed dumpling with pork and prawns, and Barbecued Pork Bun.
8. Danieli's
Style: Rustic Italian at the St. Regis
The St. Regis boasts not just one, but two of the city's top luxury restaurants. Alongside the aforementioned Celestial Court, Danieli's has proven to be a roaring success with the fine dining clientele in Beijing. The rustic yet elegant setting, which is reminiscent of the provincial villas found in the Naples or Roman countryside, is the perfect backdrop for an evening of sumptuous Italian cuisine. The restaurant's wine list also comes with a special recommendation and deserves the attention of any wine enthusiasts.
Recommended Dishes: Those wishing to sample a taste of truly authentic Italian dishes are recommended to choose from the Pesto Shrimp Pasta, the Osso Buco, and the Asparagus and Crab Risotto.
9. Nadaman
Style: Savor authentic Japanese Kaiseki cuisine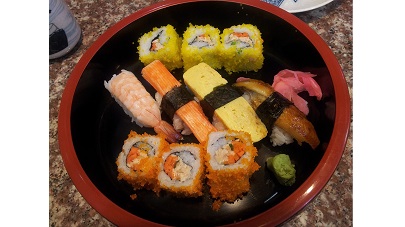 Since 1830, the Nadaman restaurant group have brought the culture of Kaiseki cuisine to Japan and to distant shores. The direct meaning of Kaiseki would be that it is a traditional multi-course meal, but the term goes much deeper and the meticulous preparation involved would be more comparable to Western Haute cuisine. Located in at the China World Summit Wing, the Nadaman restaurant continues this rich tradition and allows diners to sample from a wide range of sushi, sashimi, teppanyaki, and many other classic Japanese dishes.
Recommended Dishes: While dishes like the Gateau-style Crab Meat and Tomato capture the imagination for their innovation, Nadaman is renowned for its faithful presentation of quintessential Japanese menu items such as the Mini Uni Ikura Don and the Assortment of Deluxe Sashimi.
10. The Georg
Style: A modern dining experience with Nordic roots
It is fair to say that there is nothing else quite like The Georg in Beijing. The brainchild of Danish lifestyle brand Georg Jensen, the restaurant's décor showcases Scandinavian design sensibilities and Nordic craftsmanship. Every little detail of the restaurant has been carefully chosen to accentuate the dining experience. The limited number of tables serves to give a sense of intimacy while the lighting has been set up to shine a spotlight on each dish as it is served.
Recommended Dishes: Most of the dishes on the menu are Scandinavian twists on European classics. Items such as the Beef Wellington and Snails are said to be very popular amongst regular diners at The Georg.
Travel Tip: Book A Private Car So You Can Relax And Enjoy Your Meal
Beijing is a vast and sprawling city with a notoriously overcrowded public transport system. When you are heading out for a steak at The CUT or to try some local dishes at Country Kitchen, the last thing you wish to be dealing with is the stress of getting to and from the restaurant.
Be picked up at your hotel by a private car with an English speaking driver who can take you to exactly where you wish to go for the evening. Travelers are to free catch up on work calls or simply relax as they are chauffeur driven to the restaurant.
_____________________________________________________________________________________________________________

Take advantage of online discount on your 1st service with our company and book your private car and driver now! Click the image below or contact our 24/7 team at Bookings@BeijingCarService.com. Use this promo code: 10CARBLOG.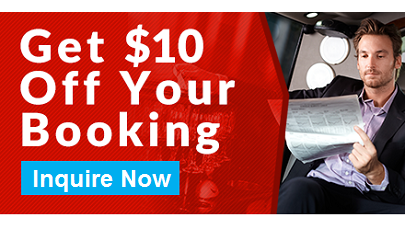 If you find this blog useful, please feel free to share it!
_____________________________________________________________________________________________________________

OUR SERVICES INCLUDE:
► Beijing Airport Transfer & Tianjin Airport Transfer
► Beijing Car Rental Limo Service
► Inter-City Transfer From Beijing To Tianjin
► Beijing Cruise Ship Limousine Service
► Beijing Airport Meet & Assist Service
► Events, Functions and Roadshows
► Professional Translator / Interpreter Services