Thank you for your inquiry. We will reply asap
Tourist Scams
Anna Zheng (updated) | Apr 10, 2018
15 Top Tourist Scams in Beijing and Ways To Avoid Them
With iconic landmarks such as The Great Wall Of China, The Forbidden City, and The Summer Palace, it's no surprise that 140 million Chinese visitors and 4.4 million international visitors came to Beijing last year. Unfortunately, such popular tourist hot spots are prime targets for con artists hoping to scam unsuspecting tourists. Listed below are 15 of the most popular scams in Beijing and the ways to avoid them.
1. Tour Scam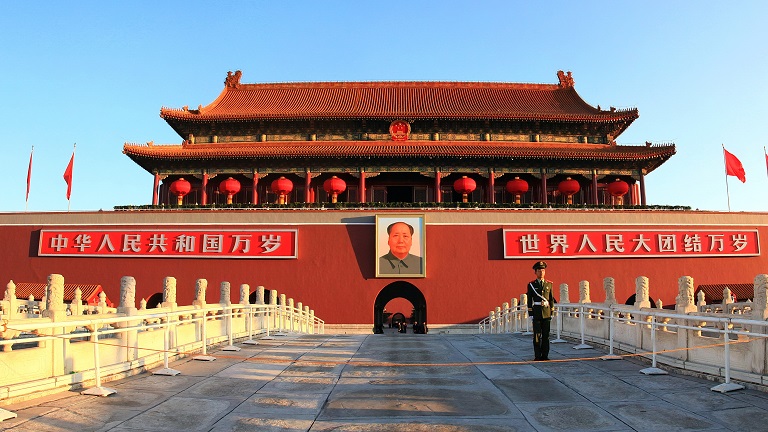 The Scam: This scam can be found throughout Beijing, whether it is at the train station or Forbidden City. It involves locals approaching tourists offering to sell tickets for something that either has a long queue or is sold out. Sometimes they may even be selling the ticket at a lower price, but in almost all cases the ticket is fake.

How To Avoid: No matter how desperate you may be or how tempting the offer may seem, always flatly refuse the offer. There are ways to tell the difference between a real and fake ticket in some places, but it is highly discouraged trying to distinguish between them and to risk buying the fake ticket.
2. Fake Monk Scam
The Scam: Touts are not the only people to watch out for when out in Beijing as scammers are also known to pose as fake monks asking for donations. They can be found at the busy bar areas late at night when tourists may have had a few drinks and are at high risk to be scammed.

How To Avoid: The monks may try to make you feel guilty by taking out their donations book, but remember that they are not real monks.
3. Fake Beggar Scam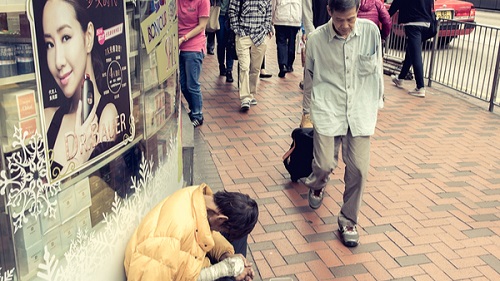 The Scam: The fake beggar scam can be a lot harder for some tourists to reject than the fake monk. Many beggars in Beijing are actually professional beggars who operate as part of a ring, but this can be hard for visitors to remember when those beggars are amputees and children. Tourists who do give money, however, can find they quickly regret their decision when they are surrounded by more beggars also looking for charity. This scenario can be dangerous as pickpockets are known to use the crowd and confusion to try to take your belongings.

How To Avoid: The soundest advice is to be vigilant and do not give any money. If you feel morally obliged to give, however, then prepare a fold of small change of local currency and be careful when taking out any money.
4. Pickpocket Scam
The Scam: As with many popular tourist spots, pickpockets are a danger in Beijing too, especially in areas like People's Square. The pickpockets can take many forms and may even carry RFID readers to steal information from tourists' cards.

How To Avoid: Keep all your valuable items in your front pockets, ideally one pocket, and when in a high-risk area, keep your hand in that pocket at all times. Do not carry large amounts of cash and keep a copy of your passport, with the original in a safe deposit box at the hotel. It is also worth investing in an RFID blocking wallet, which may help prevent the information from your credit cards and passports being stolen by an RFID reader.
5. Black Taxi Scam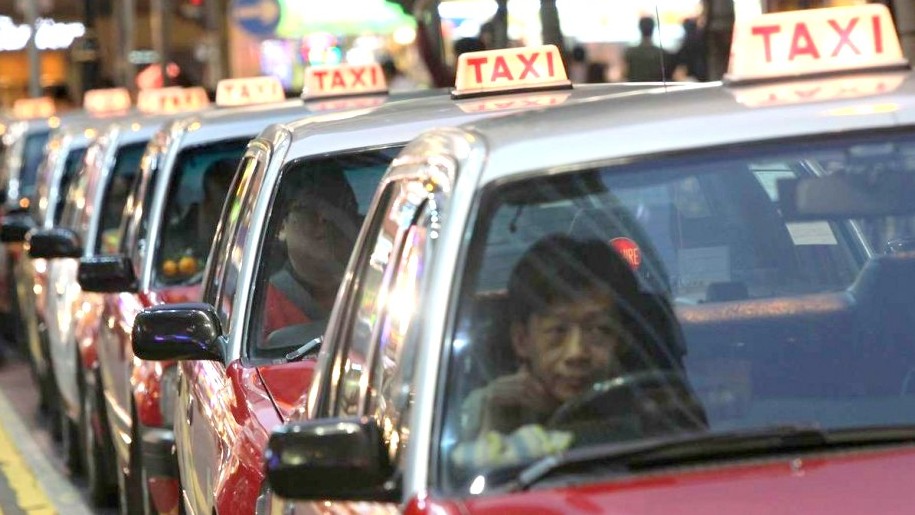 The Scam: Black taxi is a term used for unlicensed or unofficial taxis. This is possibly the most common of the transportation scams and they often can be found posing as real taxis in crowded tourist areas and should be avoided at all costs. If you do get inside a black taxi, willingly or unwillingly, you are opening yourself up to a litany of scams.

How To Avoid: Although at a glance, these black taxis may look legitimate, if you look closer than you can usually spot some telling differences. Look out for dashboards without registration plates, missing fare meters, and any signs of a less than convincing paint job on the vehicle.
6. Rigged Taxi Meter Scam
The Scam: Although there are a number of Chinese taxi scams to watch out for, the rigged taxi meter scam is perhaps the most difficult to contend with. It involves taxis that use adjusted meters that increase faster than the normal, regulated meters. This scam is notorious as it is hard to identify in advance as the meter will look the same as a normal meter, and is still difficult to prove by the victim, as they are usually unfamiliar with the taxi fare prices in the city.

How To Avoid: Unfortunately, this is one scam that is hard for tourists to identify until it is well under way and has become difficult for the tourist to safely extradite themselves from. It is advised, however, to keep an eye on the fare meter in all taxi journeys and if you suspect the meter is skipping faster than normal call the journey to a halt to limit the damage. Another tip, which is useful in general too, is to avoid taking taxis in tourist trap areas. Simply walk down the road for ten to twenty minutes until you reach an area with fewer tourists and attempt to hail a taxi. Drivers who are not actively seeking tourists are less likely to be trying to scam their passengers.
7. Taxi Meter Refusal Scam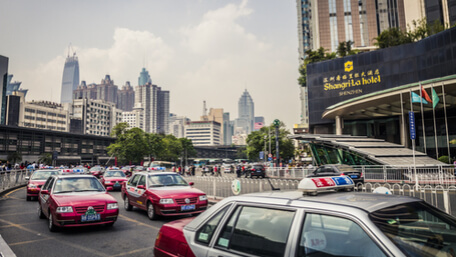 The Scam: Although technically it is illegal for them to refuse the fare meter, there are those taxi drivers in Beijing who will pressure tourists to instead negotiate a heavily inflated price to take them to their destination. In situations where there are long queues, the drivers will use this to their advantage to drive the best possible bargain possible for themselves.

How To Avoid: You may have been waiting a long time for a ride, but do not let the taxi driver negotiate the price. If your driver has negotiated the price with you once, there is no guarantee that he will not try to increase the price again at the end of your journey, and in general, it's a red flag that your driver is a scammer.

To avoid these taxi scams, book a private car for your trip from a reputable transport company in Beijing. A private transfer is the safest, quickest and most convenient way to get around Beijing. Beijing Car Service is a reliable ground transportation service helping business travelers to Beijing for almost two decades. We provide door-to-door service at competitive prices.

Make your journey stress-free and contact our 24/7 team at Bookings@BeijingCarService.com with questions or to get a quote. Use this promo: 10CARBLOG for a $10 discount on your 1st service.
8. Counterfeit Money Scam
The Scam: This scam involves locals taking advantage of tourists' ignorance of the currency and using counterfeit money as change. This is most likely to be attempted by street vendors and small shops. Most frustratingly of all is when taxi drivers return counterfeit change as once the taxi has driven away there is no way for the tourist to hold the driver accountable.

How To Avoid: One effective, albeit time-consuming, way is to learn the difference between a genuine and counterfeit RMB note. There are several markers to watch out for, but perhaps the easiest to watch out for are the following:
The denomination in the bottom left corner uses color changing ink and will change between green and blue depending on the angle.

On the left-hand side of the note there is a blank white space, which when held to the light, will reveal a transparent image of Mao Zedong.

The large image of Mao Zedong should have an uneven texture if rubbed with a finger. If the image is smooth, the note is counterfeit.
9. Card Swiper Scam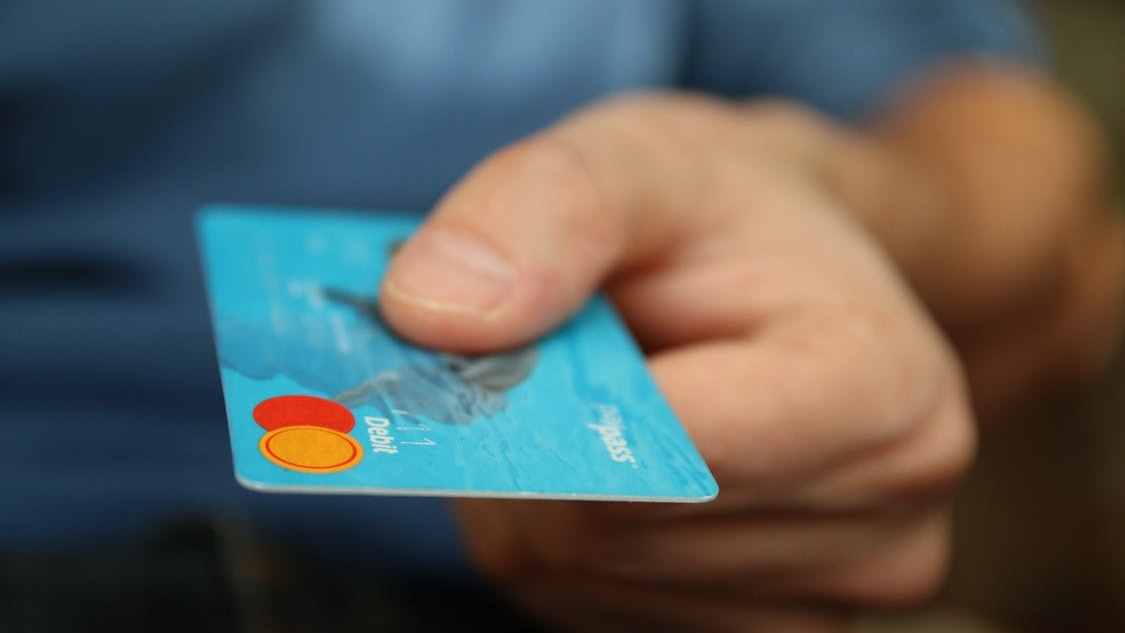 The Scam: It is always preferable to carry small amounts of cash with you when on holiday in Beijing, and this scam underlines why it is so important. There have been numerous cases reported of some shops replacing credit card machines with card swipers and stealing tourists credit card information.

How To Avoid:The simplest solution is not to use your credit card and instead withdraw certain amounts during your holiday at trustworthy banks. If you must use your credit card, avoid doing so at small shops and stick to using store brands you are familiar with.
10. English Menu Scam
The Scam: Almost all tourists visiting Beijing will not be able to read Chinese, which can make ordering meals somewhat difficult in some local restaurants. When a restaurant produces an English language menu, tourists will more than likely breathe a sigh of relief, but that menu could, in fact, be another scam. Some local restaurants in tourist areas will use two menus; one menu in Chinese for the locals and one menu in English for the tourists, where the prices have been doubled.

How To Avoid: This scam can be effectively countered by asking to see the Chinese menu when you are given the English menu. If your server refuses to do so, it is more than likely a scam. Simply leave the restaurant to find somewhere else to enjoy your meal.
11. Tour Package Scam
The Scam: When arriving in Beijing, tourists are bombarded by touts or advertisements outside public transport areas with all sorts of packages and tours, each claiming to be better valued than the last. Some may seem to be offering a very cheap deal to go to The Great Wall or a bus tour of the city, but when a tour package seems too good to be true, it usually means it is. Tourists who opt for the cheap tour can expect rundown coaches, tour guides with poor English, and to be constantly brought to shops so the tour guides can make a commission out of any sales.

How To Avoid: If you wish to go on an organized tour during your trip to Beijing, it is suggested to book a private tour guide in advance. In this way, you can have a tour perfectly tailored to your wishes and avoid any potential scams.
12. Fake Jade Scam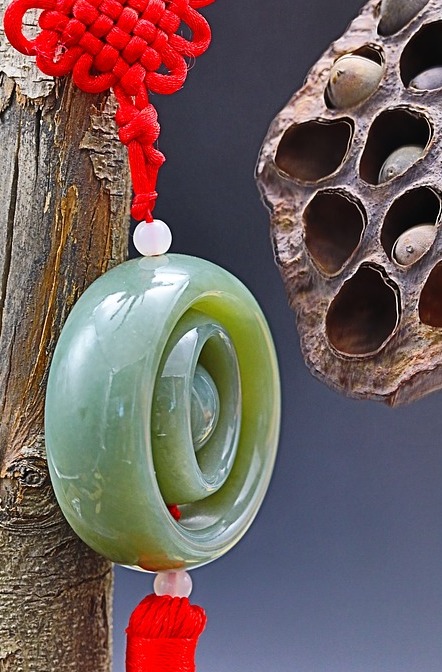 The Scam: One of the most common places a tour guide scam will take tourists to is a shop selling low quality, or at times fake, jade at grossly inflated prices. The jade shop clerks have a number of tricks up their sleeve to try to scam tourists into parting with their money. These tricks include giving foreign tourists the VIP treatment by offering a free gift and to give a friends discount at the end.

How To Avoid: Just as most tourists would not purchase a gold ring or diamond necklace from just any shop selling jewelry, neither should they buy jade from a store they were brought to by a tour guide. If jade is something you are interested in purchasing during your trip to Beijing then research in advance the reputable jade sellers in the city.
13. Tea House Scam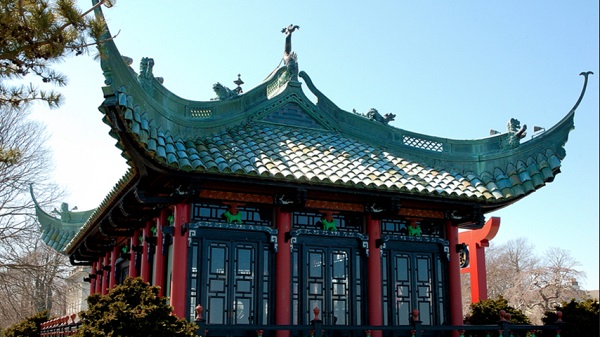 The Scam: Visiting an authentic traditional tea house may be on the To Do list for many foreign visitors in Beijing, and as such, local scammers have found ways to exploit this demand. The tourists can hardly identify these scammers because it can be a young lady or even a teenage girl who would approach you in busy public places and offer to take you to her or her friend's tea house. One hint here is that this stranger can introduce himself as coming from Xian in order to start a casual conversation about the famous Terracotta Army. The offer from a nice girl or a young man may seem harmless and even appealing to accept, but it can cost you a lot of money. The tea houses take advantage of the tourists' lack of knowledge about Chinese tea to charge extortionately high prices for very ordinary type of tea.

How To Avoid: If you plan to visit tea houses during your trip, it is fully worth the time and effort to research the different types of Chinese tea and the best teahouses in Beijing.
14. Massage Scam
The Scam: In Beijing, it is common for tourists to be approached by locals offering all manner of services and good. One of the most common scenarios is when a Chinese woman approaches offering a massage. While the massage may sound tempting, those who accept do so at their own risk. Tourists are usually led to a secluded building and at some point during the massage will be interrupted by either someone posing as an official or a pimp. Either way, both will be threatening and demand exorbitant amount of money.

How To Avoid: In order to avoid being scammed or worse, tourist are strongly advised to refuse unsolicited offers and instead research Beijing's massage parlors and spas before coming to be aware of the legitimate businesses.
15. Bar Scam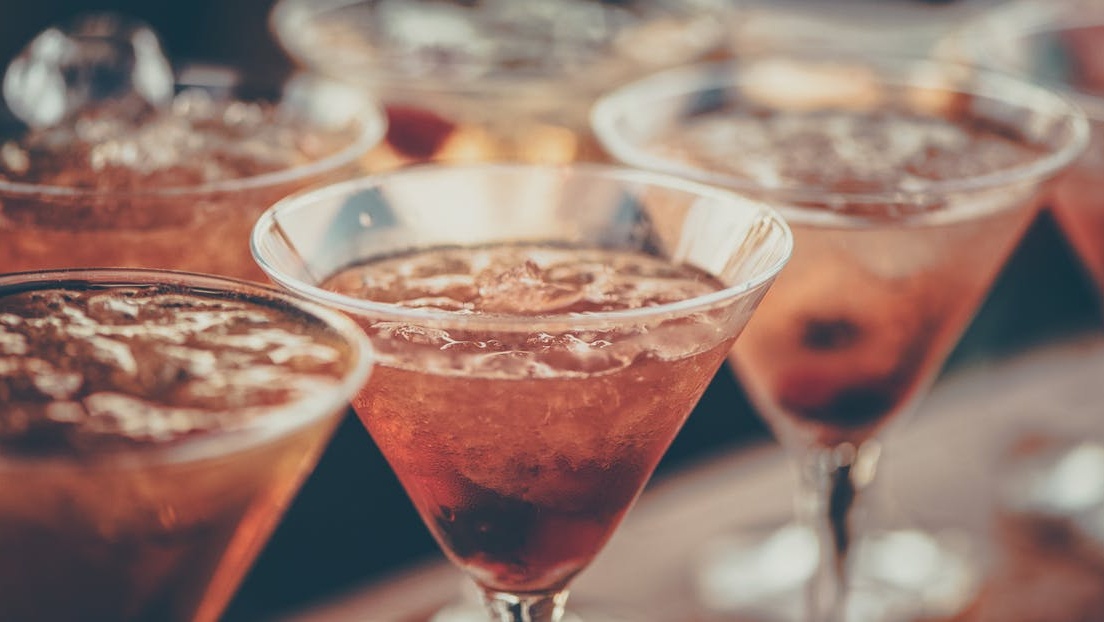 The Scam: Nightclubs in China are quite different from the typical western clubs. In China, customers are expected to take a table and to order drinks in bulk. Most clubs employ girls to encourage you to drink and it's not uncommon for other customers to come to drink with you as well. As more drinks are ordered it becomes harder to keep track of your bill.
By the end of the night, you will usually find everyone else has disappeared when it is time for the bill. The bill could run into the hundreds of dollars and it is difficult to dispute with the security staff.

How To Avoid: If you do plan to go for a drink during your trip, it is recommended to check out Beijing's bars and pubs in advance and find places not only entertaining, but also reputable and safe. Although Chinese nightclubs do hold their charm for some, it may be wise to avoid that kind of bars altogether if you're unfamiliar with the local drinking culture.
Emergency Numbers
For one reason or another, even if you take precautions, you may still find yourself the victim of one of the scams listed above. In case you do, it is highly recommended to take note of the following emergency contact numbers in China:
Police – 110

Fire Services – 119

Ambulance Services – 120

Traffic Accidents - 122
Avoid Scams By Booking An English Speaking Tour Guide
While it is undoubtedly beneficial to familiarize yourself with the scams listed above and the best practices to avoid them, the most effective way avoid the scams in China is to hire an English speaking tour guide for the duration of your trip.
The tour guide will be able to handle the details of your trip and not only will they detect any scams, it is more than likely that most scammers will not even attempt to approach you if they notice you are being accompanied by a local. Beijing is a city with plenty of visitors to experience and enjoy, so do not allow your trip to be ruined by the scam artists.
_____________________________________________________________________________________________________________

Take advantage of online discount on your 1st service with our company and book your private car and driver now! Click the image below or contact our 24/7 team at Bookings@BeijingCarService.com. Use this promo code: 10CARBLOG.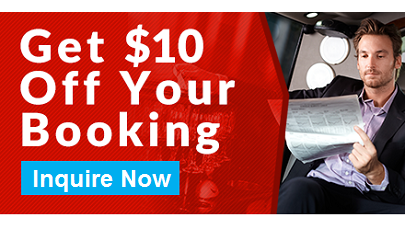 If you find this blog useful, please feel free to share it!
_____________________________________________________________________________________________________________

OUR SERVICES INCLUDE:
► Beijing Airport Transfer & Tianjin Airport Transfer
► Beijing Car Rental Limo Service
► Inter-City Transfer From Beijing To Tianjin
► Beijing Cruise Ship Limousine Service
► Beijing Airport Meet & Assist Service
► Events, Functions and Roadshows
► Professional Translator / Interpreter Services